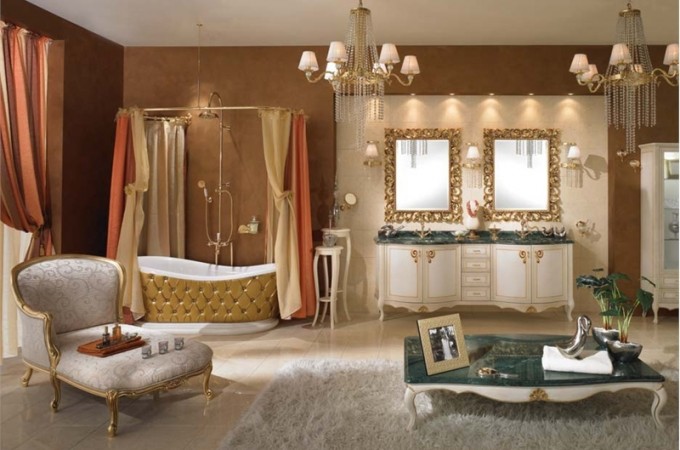 Luxury Bathroom Accessories
While constructing a new house or renovating the bathroom, bathroom accessories become one of the highest priorities. Accessories for the bathroom can enhance the d©cor of your room in the most effective way. Bathroom accessories transform an average bathroom into an amazing bathroom which provides all the utilities and comfort one expects. Along with adding style to a bathroom they are an expression of your personalities which is an important aspect that should be added to your homes.
With a wide variety of accessories available today in the market, the choice of appropriate accessories depends on the d©cor of the rooms, the wall patterns, colors and also the latest trends in the markets.
Each year as the country gets ready to put up the lights and write down decor ideas, Elvy gets ready by sourcing the most unique of items from the world over. Elvy lifestyle offers wide array of stylish bathroom accessories that can be put together to elaborate the character of the bathroom such as exclusive dispenser, tumblers, soap dish, tissue box, jars, mirrors and trays. All these items in different colors, shapes, styles can add an added touch of sophistication or style to your bathroom. Moreover, these contemporary, exclusive and stylish options can create a great atmosphere for relaxing. These products are extremely useful but you should be careful in choosing your accessories.
Elvy lifestly helps you build a house of your dreams by offering exclusive bath accessories. While buying such products, certain care should be taken. If you buy too many products, your bathroom may be over-accessorized and messed. It is important that you create a list of all the products that you need and start browsing. Hence spend some time with your bathroom accessory shopping because you are definitely not going to change your bathroom every day.
Accessories are a great way to showcase your personality and individuality. Adding complementary or contrasting accessories can brighten up your bathroom and create a finished and cohesive look.
Adding bathroom accessories from Elvy will help you create the bathroom of your dreams. A bathroom with appropriate accessories is definitely a place to come home to, to relax and find peace and quiet. It doesn't matter what your style and worth range is, you should be sure to find what you are searching for in bathroom accessories and in this Elvy helps you find the right kind of accessories for different textures and patterns.
Recommended