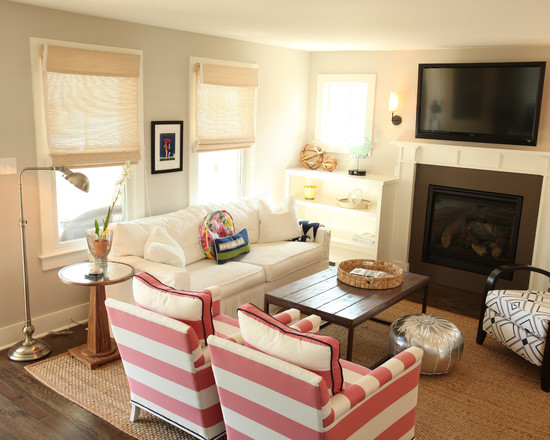 Seating Arrangement Ideas For Smaller Living Room
If you have a smaller living room, placement of the typical three-piece suite sofa can be a big challenge for you. Adding of smaller chairs in case of special events will make your room more crowded and uneasy to move. This can be simply solved by following some tips below:
Choose low fabric covered stools or wooden bar stools for your living room, as these stools can be kept away under the table if not in use. Its small size allows it to be moved easily from one place to another. It can also be used in other rooms such as study room, gaming room, bedroom or wherever it might be needed and helpful.
Opting for folding bar stools as part of your living room is a good idea, too. Collapsible tables and chairs are best for a house that hosts to special events. Being foldable, this bar stool can also be lifted and be used in several places, whether indoors or outdoors. If not in use, it can be easily stored in the storage room.
Since most houses nowadays have limited room space, some people also choose daybed for their sofa. If that is your choice, you have to put that sofa in a place where it can be easily assembled into a daybed. It is not necessary for your seating furniture to face the television.
Be careful in arranging the pieces of furniture. Living room's design including color, frames and chairs, will somehow reflect the tone or personality of people living in this house. Keep the background color versatile so that you can easily match it with several kinds of furniture.
Bar stools are commonly seen among households of people in active lifestyle. Sofa and big couches are more suitable for people who love to stay indoors and spend their time for television or indoor activities. Seating in a soft couch spells convenience and comfort, which is why sofa is more preferred. Therefore, when purchasing furniture, it is necessary to consider the space of your room and the supposed function of the seating furniture.
Recommended