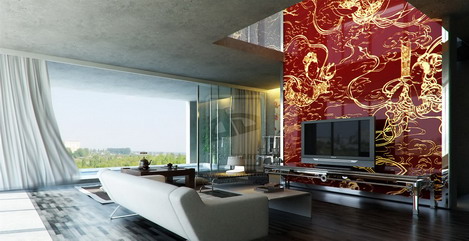 Home Art Decor
The right art decor can transform your home. Art allows you to personalize your house and express who you are. It is beautiful and inspiring with the ability to change the atmosphere and ambience of any room. If you want to improve your surroundings without doing major renovations, buying home art decor is an excellent way to do so.
Home art decor can enliven any room in your home and give it some flair. You can use unique pieces of art to give a room character and make you feel a certain way when you are there. If bright images cheer you up, place a few where you can see them when you are relaxing. Some people like darker, more artistic pieces. It's a matter of personal preference. No matter what kind of art you like, the room where you hang it up will represent your personal style and make your home a reflection of your personality.
There are two ways to use art decor in your home. One way is to choose a piece and make it the focal point of the room. Another is to get several pieces that have something in common and can complement each other. If you only buy one, then make it count. Find something exciting that can spark conversations. It should be a final finishing touch on the room where you plan to put it, and it should tie the rest of the objects in it together. It's important that whatever kind of art you decide to get matches the decor you already have in place. If you want to buy more than one piece of art, look at something that can tie them all together. Buy art decor that shares some of the same elements like a color scheme, subject matter, or a unique art medium such as metal.
Where to hang your art is another thing to consider in home art decor. You can hang all of it on one wall for a cozy vibe or far apart for a more dramatic effect. You can decorate any room. You don't have to focus strictly on the rooms where you spend most of your time like your bedroom or living room. Spruce up your other rooms too. Use home art decor in your bathroom, office, and even hallways. To elongate spaces, measure the spaces between your art pieces and hang them apart evenly. If you are looking to make art the main focus of a room, hang it at eye level.
Determine what you want art decor to do for your home before you shop. This will help you narrow down what to look for. Decide whether you want your space to have a modern vibe or a classic look. Knowing what kind of style you want your home to reflect is the first step to finding what you need to accomplish that.
Art can do many things for your home. It can change the atmosphere of any room into whatever you want it to be. Whatever your interior design goal may be, there is a home art decor out there that's right for you.
Recommended